Affordable Car Repair
Louie Auto Mechanic
Ph: 610-636-0327
e-mail: gmtechlouie@gmail.com
Free Check Engine Light Inspection
Located about 5-miles from Philadelphia international airport,
Louie's
repair shop provides affordable car repair and maintenance services for any car, any year and any make.
An
ASE Certified
Auto Mechanic, Louie has a well equipped auto garage in Claymont, DE.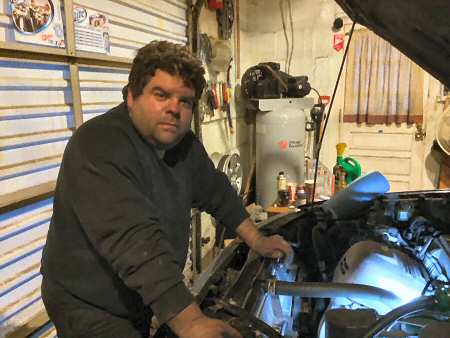 Louie Fixing a Toyota Camry
Don't get Ripped Off
Do not get duped by unscrupulous and incompetent car mechanics.
Louie knows the job and his charges are always reasonable, way below the ripoff prices charged by big-name repair shops!
Repairs like the ones when you take your car to a garage for brakes or oil change only to have the mechanic say: "You need calipers/brake hoses/and rotors to make it safe to leave this shop."
Here is what you want to say: "Please take my car off your lift slowly so I can take it to
Louie
and get an accurate check on the needed repairs for my car"
Call
Louie
610-636-0327
to start saving money on all kinds of auto repairs and maintenance.
Car Repair Services Offered by Louie:
Free Check Engine Light Inspection
Brake Pads Replacement - $40 labor
Oil Change
Radiator Replacement - $75 labor
Rotors Replacement
Wiper Motor Repair
Fuses, Spark Plug and Battery Replacement
Oil Leak Fixing
Coolant Tank and Transmission Flushing
Used Cars Checks
Timing and other Belts Replacement
Louie the affordable Auto Mechanic will come to your house to fix your vehicle, if it won't run.


Call Louie Now: 610-636-0327
to start saving money on all your auto repair and maintenance needs.
E-mail: gmtechlouie@gmail.com