Indian Buffets in Philadelphia
Philadelphia Indian restaurants are big on all-you-can-eat buffets.

Be it Center City, University City, Northern Philadelphia, Market East or Rittenhouse Square, there are Indian restaurants offering a lunch buffet.
Buffet - Best Option
Whether you're new to Indian food or a veteran, the best way of trying Indian cuisine is through all you can eat buffet.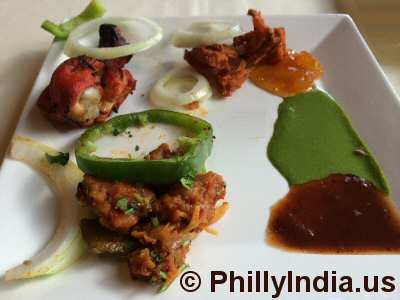 Indian buffets not only provide an opportunity to sample a wide range of meat and vegetarian items but also offer good value for money.
Most Philadelphia Indian restaurants serve all you can eat buffet meals for lunch and
a la carte
menu for dinner.
Indian Buffet Price and Items
Indian lunch buffets in Philadelphia cost from $8.99 to $10.99.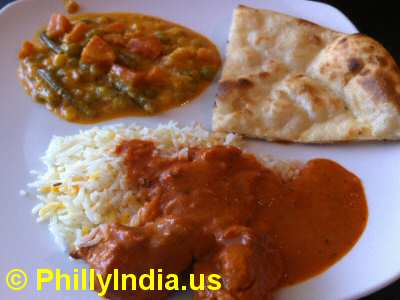 The rate can go up to $14.99 during weekends.
Philadelphia Indian buffet include Pakora, Samosa and Tandoori Chicken for appetizers; Dal Makhani, Palak Paneer, Chicken Tikka Masala, Channa Masala, and Goat Curry for entrees; rice items like plain Basmati Rice, Biryani or Zaffrani or Peas Pulao; plain or garlic Naan bread; and Gulab Jamun, Gajar Halwa or Rice Pudding for desserts.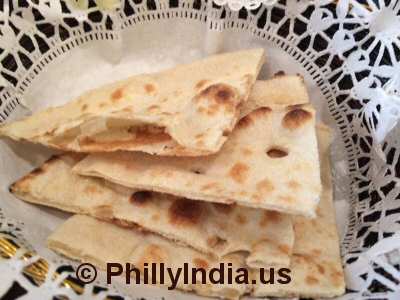 While most Philadelphia Indian restaurants offer a lunch buffet, some like
Sitar
and
New Delhi
offer dinner buffet as well.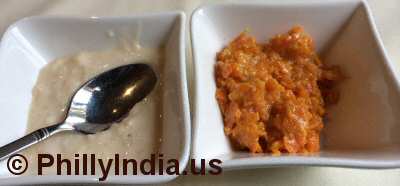 Here are a few Indian restaurants in greater Philadelphia that offer buffets:

Philadelphia 19106


Ph: 215-925-1444

Daily Lunch Buffet: 11:30AM-3:30PM



Bawarchi

7233 Marshall Rd
Upper Darby, PA 19082


Ph: 610-622-2220

Lunch Buffet:
Tues-Fri: 11:30AM-2:30PM
Sat & Sun: 12PM-3PM


Philadelphia, PA 19107


Ph: 215-618-3486

Lunch Buffet



Tandoor India

106 S 40th St
Philadelphia, PA 19104


Ph: 215-222-7122

Daily Lunch Buffet: 11:30AM-3:30PM


Philadelphia, PA 19104


Ph: 215-386-1941

Lunch Buffet Tues-Sun: 11:30AM-4PM $9.95
Dinner Buffet Tues-Sun: 4PM-9:30PM $12.95



Ruchi

216 N Pottstown Pike
Exton, PA 19341


Ph: 610-594-1500

Lunch Buffet
Mon-Thurs: 11:30AM-2:30PM
Fri-Sun: 11:30AM-3PM



Philadelphia, PA 19116


Ph: 215-677-4400

Vegetarian Lunch Buffet Tues-Sun: 11:30AM-3:30PM


Philadelphia, PA 19104


Ph: 215-618-3486

Daily Lunch Buffet: 11:30AM-4PM $8.95
Dinner Buffet: $11.95
Sun-Thurs: 4PM-10PM
Fri & Sat: 4PM-10:30PM



Shere-E-Punjab

5059 State Rd
Drexel Hill, PA 19026
Lunch Buffet:11:30AM-3PM


Exton, PA 19341


Ph: 610-594-9250

Vegetarian Lunch Buffet: 12PM-3PM



New Moghul

2356 Street Rd
Bensalem, PA 19020


Ph: 215-245-5081

Lunch Buffet