New Azaad Philadelphia Review
New Azaad Philadelphia - Good Food; Indifferent Service
New Azaad served good food earlier.
But it's gotten better now since Chef Arjun Singh added non-vegetarian dishes to the menu. On a recent visit, Arjun told us he added meat dishes to the menu because of increasing demand.
Having tasted the meat dishes there recently, we can say Arjun made the right decision.
Just don't go to Azaad expecting fine service or a fancy atmosphere. This restaurant is basically a hole in the wall operation with a few tables.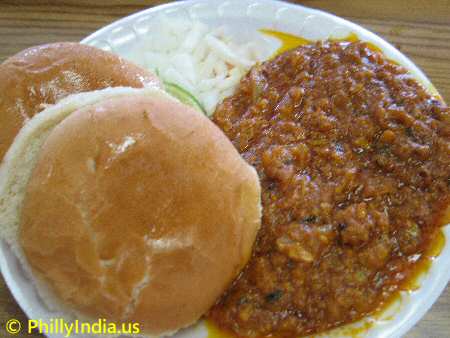 Pav Bhaji
Vegetarian Items
So far, we haven't had anything at Azaad that we didn't like. On the vegetarian side we have tried Vada Pav, Chole Batura, Pav Bhaji, Mixed Vegetable Curry and Channa Masala. Although we liked the spicy Mixed Vegetable Curry best of all, we didn't have any complaints about the other items.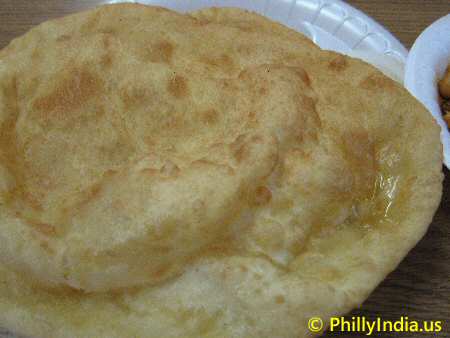 Batura
This place offers vegetarians quite a choice of curries. There's Aloo Gobi, Malai Kofta, Bhindi Masala, Baingan Bharta, Palak Paneer, Dal Makhani and more on the menu. They range in pricing from $4.99-$6.99.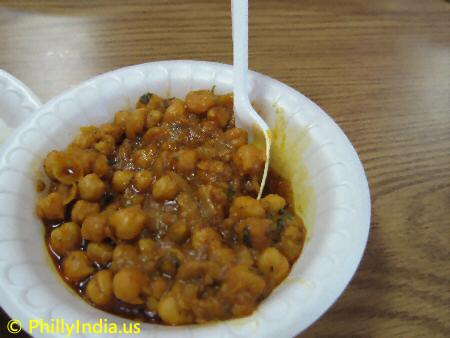 Channa Masala
Meat Dishes
On the meat side, we tried Chicken Tikka Masala, Kabab and Goat Curry. The Chicken Tikka Masala was a trip straight to heaven. It's that good.